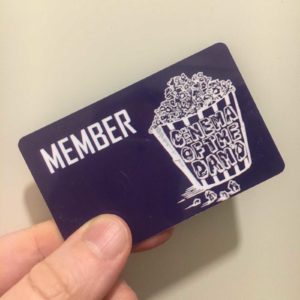 Join Cinema of the Dam'd and get free entry for just €100 for the whole year!
With your membership, you'll be able to see all regular film screenings and events, plus special members only screenings. Your annual donation allows us to continue planning and presenting our adventurous film program.
We invite you to join us and welcome you to our growing community.
Fill out the form below to start your subscription and we'll bill your preferred method of payment each month. You'll receive an email confirming your membership. You can claim your membership card at the box office. Memberships are re-billed every annually, unless you cancel by email.
Members can reserve advance tickets for events by contacting us by email.
Join Now full a full year!